Kiln dried Hardwood Logs from Our Sustainable Farm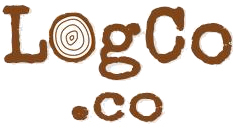 Delivery & Costs
LogCo.co kiln dried hardwood logs for fires
Free delivery within 10 mile radius
HARDWOOD LOGS
Loose loads of 3 cu m £poa
Single bags of 0.75 cu m £149.00
20kg pre packed Burnwell blend smokless coal briquettes Defra and Hetas approved
£13.00 each collected from our yard

Delivery of logs
.
Single or multiple bags of 0.75 cu m
Nets or Handy bags of logs, kindling and natural wood firelighters can be delivered or collected from our premises.
Logs may be inspected before purchase at Coopers Hill Farm, Alvechurch, B48 7BX.
This year's hardwood logs
Seasoned hardwood logs are produced on site at Coopers Hill Farm, Alvechurch, B48 7BX from a sustainable local woodland which lies 2 miles from our farm. We pride ourselves in supplying the best quality logs in the district at a very competitive price.
Kiln dried hardwood logs

Burning logs with a low moisture content not only rewards you in the fact that you will benefit from high heat yields it will also reduce your chimney maintanance with less soot deposits.
Our logs are not derived from tree surgeons waste and are of a consistent quality with the majority of the hardwood being Ash, Beech, Oak, Maple and Sycamore grown in the historical Harris Brush woodlands planted locally in the 1960's which we now are harvesting under a felling license from the Forestry Commission.
The logs are cut from timber which has air dried for a minimum of 18 months and by using our modern "Fuelwood" processor the logs can be cut to size to the customers requirements. This process not only sizes the log but also splits the log to complete the drying process.
Logs for fuel
Timber harvester at work in "Shortwood"
felling the trees in 2010.

These trees are now converted into the logs

that we are currently selling.
Kiln dried Hardwood Logs ~
Processing September
Logs are delivered in and around Alvechurch, Barnt Green, Bromsgrove and Redditch, please call us for more information